Receiving Payments for Invoices in QuickBooks
How to Record a Payment for an Invoice in
QuickBooks Windows (Pro, Premier, Enterprise)
To record a payment you have received from a customer in the windows editions of QuickBooks (Pro, Premier) follow the steps below:
Step 1. Go to the Customer menu, click Receive Payment.
Step 2. Click the drop-down button at "Received From" and select the customer from the list. (All open Invoices for this customer will be listed below)
Step 3. "Check" the invoice you are receiving the payment for by clicking below the checkmark to the left of the Invoice. (If you did not receive full payment and are recording a portion, change the amount in the "payment" column.)
Step 4. Change the date, payment method, and location to deposit payment to, as shown in the snapshot below.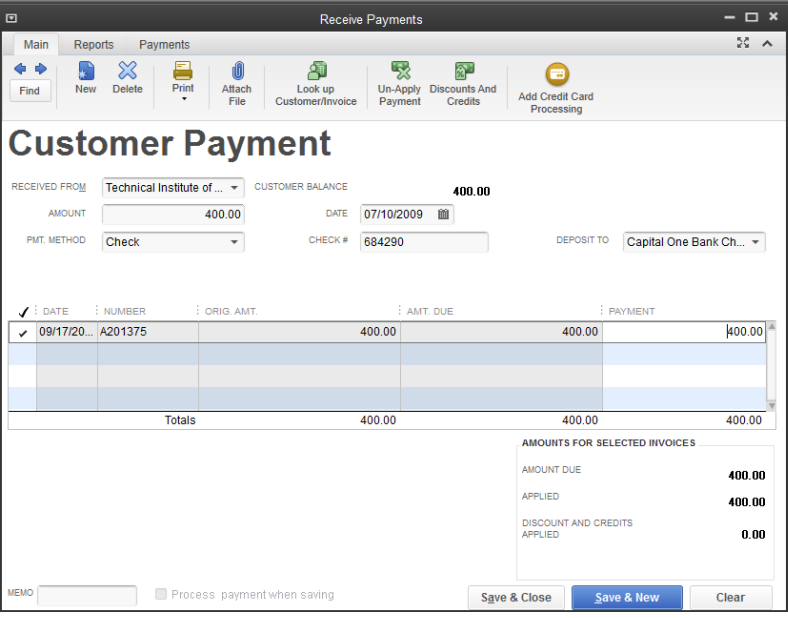 Step 5. Click Save and Close if you are finished entering payments, or Save and New to enter another payment.