QuickBooks Online Tutorial
QuickBooks Online now supports multi-currency use. Huge improvement!
QuickBooks Online is constantly evolving, so you may log in one day and see a complete redesign. QBO originally replicated the desktop version as far as the design, but since 2014 they have started giving QBO its own personality. I love the new design! (see below) They have spread the menu bars...some are to the left, top center, and top right of screen. (See screenshot below with red arrows pointing to menu areas)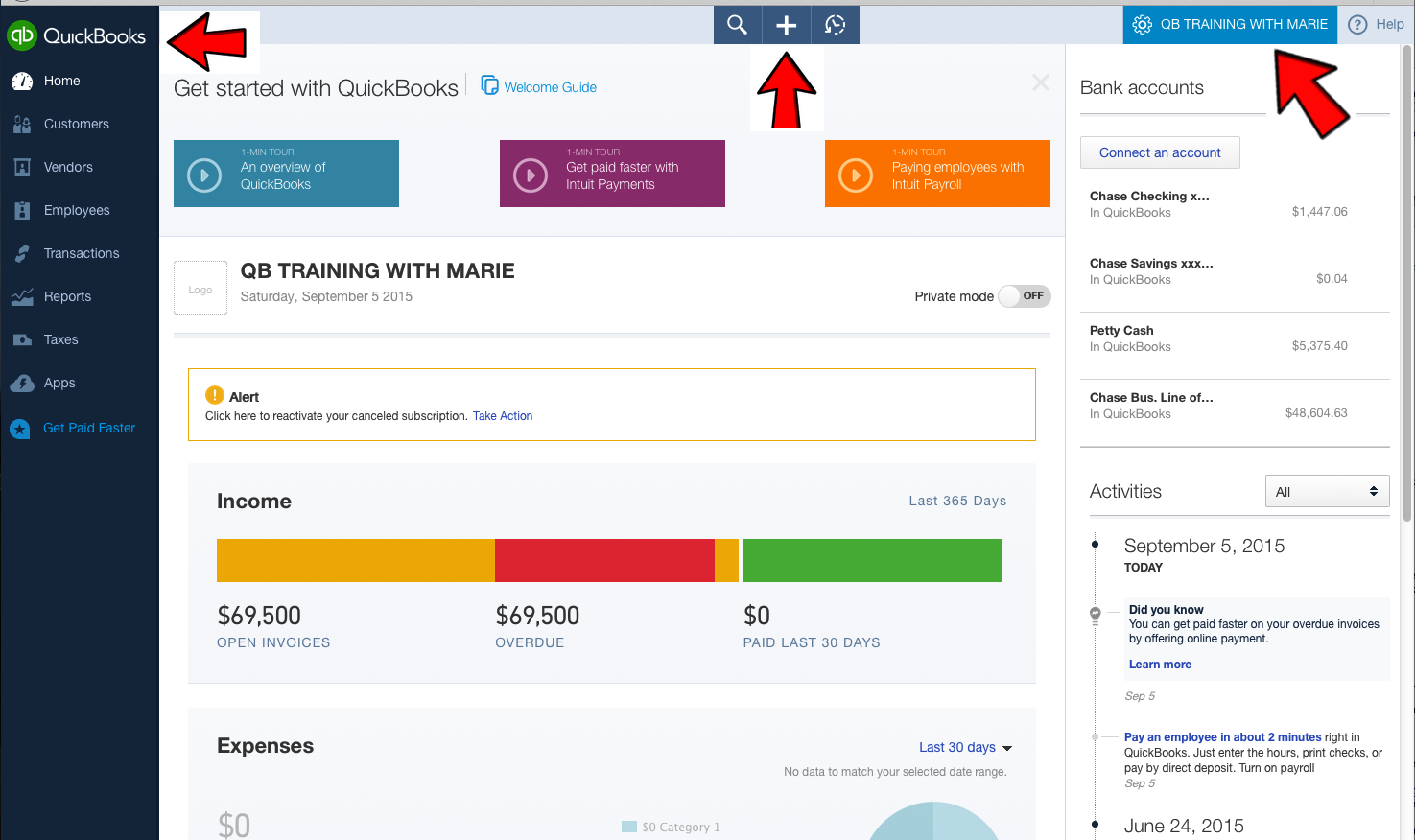 As you can see, the plus symbol at the top center menu bar changes to a multiplication symbol when clicked, with a new dropdown menu of multiple options to choose from.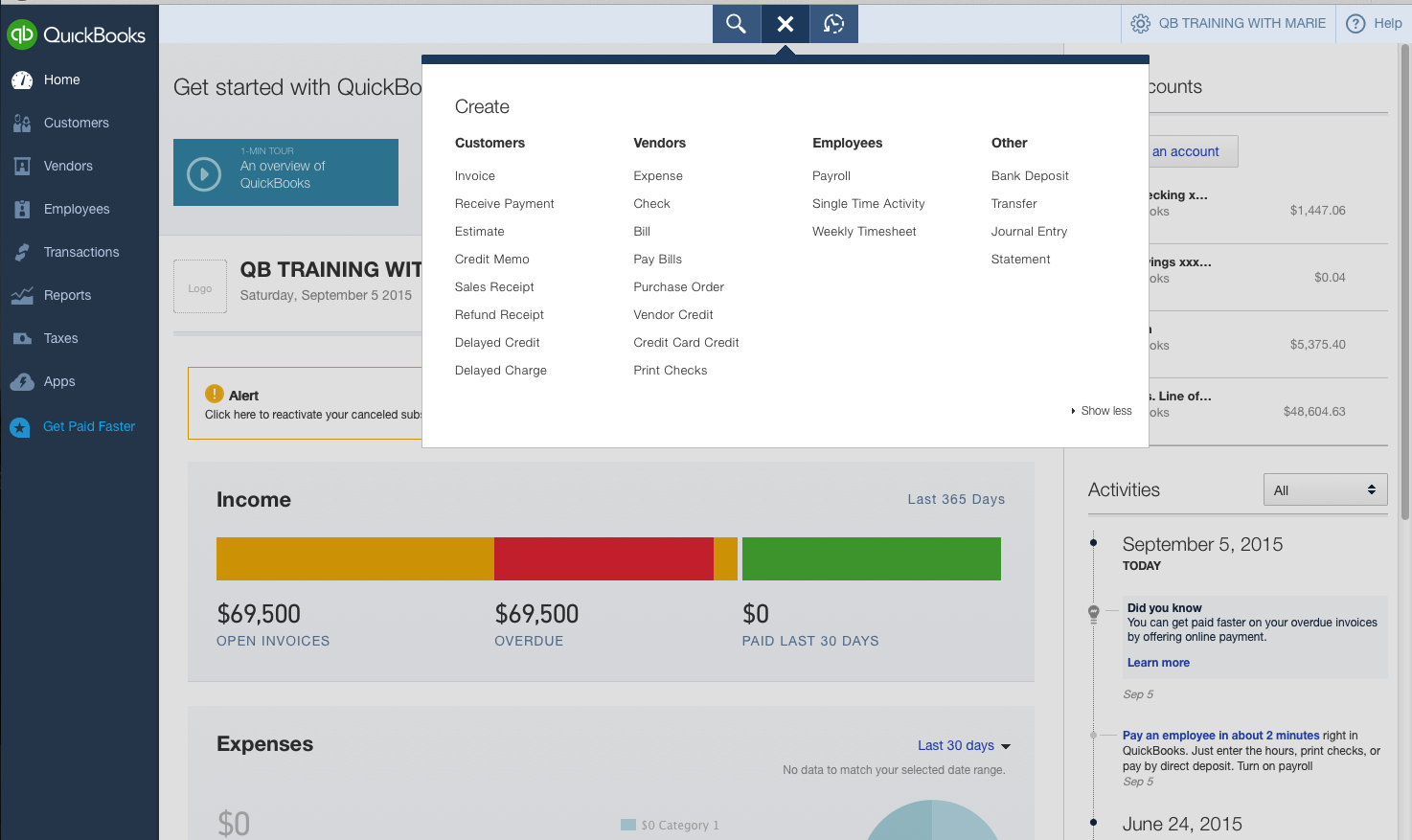 The menu bar at top right Gear icon (at your company name), displays a dropdown menu bar as well, when clicked. A few of the options in the left menu bars also has a dropdown with other options to choose from. If you click Transactions for example, you will see the banking option which will take you to all your bank and credit card downloaded transactions.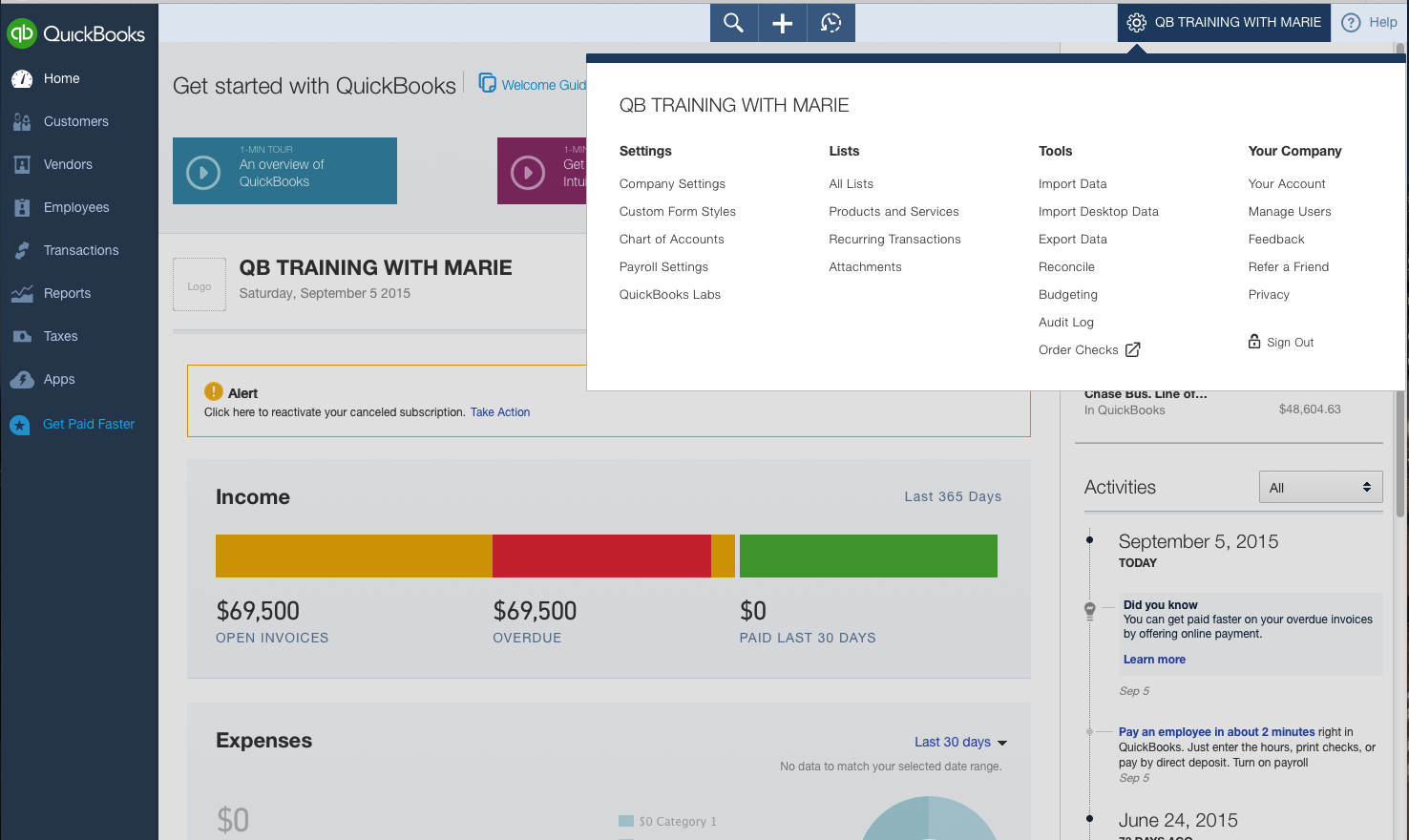 QuickBooks Online Company Setup and Management